Although it is a complex three-dimensional deformity, on an X-ray, viewed from the rear, the spine of an individual with scoliosis may look more like an "S" or a "C" than a straight line. Scoliosis is typically classified as either congenital (caused by vertebral anomalies present at birth), idiopathic (cause unknown, subclassified as infantile, juvenile, adolescent, or adult, according to when onset occurred), or neuromuscular (having developed as a secondary symptom of another condition, such as spina bifida, cerebral palsy, spinal muscular atrophy, or physical trauma).
At New York Spine Institute we offer treatment for all types of scoliosis; ranging from common idiopathic and degenerative causes to less common congenital and iatrogenic ones; as well as everything in between. As one of the premier centers for scoliosis surgery in the nation, we provide comprehensive care for scoliosis conditions affecting both pediatric and adult populations. Our multidisciplinary and comprehensive approach for these complex spinal deformities allow for their expedited diagnosis and treatment at a single location. Although not all scoliosis conditions require surgical treatment, when surgery is necessary our patients are in the hands of world-renowned and experienced spine surgeons who routinely perform such procedures at a nationally ranked institution, NYU Hospital for Joint Diseases. Our spine surgeons have given lectures throughout the world and authored numerous publications with regards to scoliosis and its treatment.
Adult & Pediatric Scoliosis and Spinal Deformity Specialist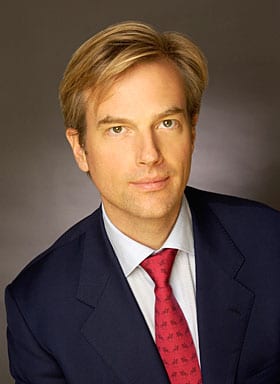 Dr. Frank .J. Schwab, internationally recognized leader in the field of deformity, is a board-certified orthopaedic surgeon with advanced fellowship training in spinal deformities. He has presented at over 80 national and international meetings and conferences. He is also a clinical associate professor of orthopaedics at NYU School of Medicine and Chief of the Spinal Deformity Service at NYU Hospital for Joint Diseases (HJD).
If you or your child have a spinal deformity such as scoliosis or kyphosis and you have been unable to find relief, see the experts at New York Spine Institute. We are highly trained in treating a variety of spine problems and deformities.
New York Spine Institute uses leading-edge techniques and the latest technology to relieve pain and restore function for pediatric and adult patients. We provide evidence-based medical solutions for all types of spinal problems, and we help people throughout the New York metropolitan area, including Nassau and Suffolk counties.
Cervical Spine, Adult & Pediatric Scoliosis and Spinal Deformity Specialist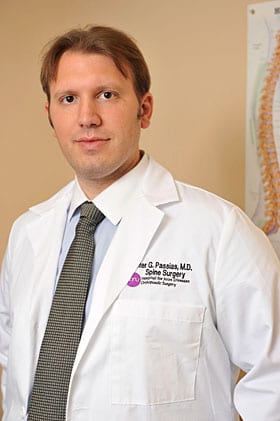 Dr. Peter Passias began his surgical training at the Tufts Combined Orthopedic Residency Program. Following residency, he performed his first spinal surgery fellowship at the Massachusetts General Hospital/Harvard University Medical School as a clinical and research spine fellow with a focus on biomechanical research and spinal oncology. He subsequently completed his second spinal surgery fellowship at the Hospital for Special Surgery/Cornell University Medical School. Dr. Passias is on staff at the Hospital for Joint Diseases and the NYU Langone Medical Center in Manhattan.
Dr. Passias has published and lectured extensively on numerous spine-related topics. Depending on the patient's condition, Dr. Passias performs spine surgery using well-established or cutting edge surgical technologies when applicable. Although Dr. Passias is trained to treat all conditions affecting the spine, including degenerative (disc herniation, degenerative disc disease, stenosis), deformity (scoliosis, kyphosis, flat-back), metabolic (osteoporosis), fractures, and tumors of the cervical, thoracic and lumbar spine, he has a special interest in treating spinal deformities and the cervical spine.