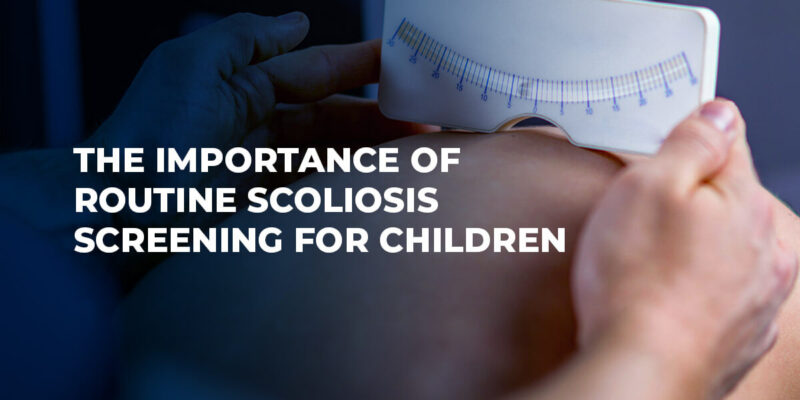 Scoliosis is the sideways curvature of the spine into a C or S shape. This condition can develop in children at a young age and worsen as they grow. To prevent or detect scoliosis early, consider a spinal screening for your child before each school year.
Back-to-School Checkups
Children who want to participate in sports must have an annual physical before school starts. That said, checkups are a beneficial aspect of pediatric care even if your child isn't interested in sports. Routine checkups help ensure your child is developing the way they should for their age.
While every annual physical visit may vary between providers, they will almost always require some sort of scoliosis screening. You can also schedule a screening with a spinal specialist.
What to Expect in a Scoliosis Screening
A scoliosis screening is a noninvasive test that looks for structural abnormalities within the spine. These screenings are quick and simple but very important.
It's best if your child wears comfortable clothes with no layers to give the doctor an easy view of the spine. Doctors typically do not use equipment for this screening — instead, they will have your child stand on ground level to start. They will then:
Ask your child to lean forward and touch their toes while they examine the spinal shape along their back.
Check your child's posture from the front, back and sides — specifically noting where the head is in relation to the pelvis or if it is centered on the spine.
Look for asymmetries, such as if one shoulder is higher than the other or the hips are uneven.
Scoliosis Treatment
Scoliosis should be taken seriously for young children ages 3 to 10. These developmental years are crucial for correcting the problem before it worsens, and early scoliosis detection makes the condition all the more treatable.
After diagnosing scoliosis, treatment can range from wearing a temporary brace to undergoing surgery. Care can vary depending on your child's age and the severity of the condition.
Schedule a Screening for Your Child With NYSI
At New York Spine Institute, your child's scoliosis care is in good hands. We'll conduct a scoliosis screening and walk you and your child through treatment options if you need them. Contact us today to schedule a spinal screening!