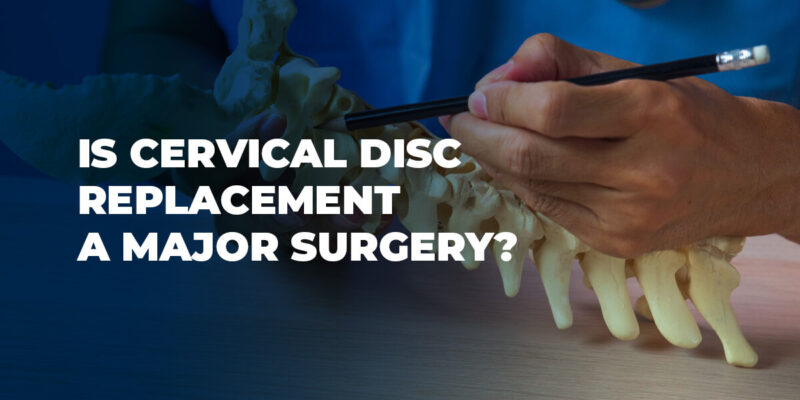 Cervical disc replacement is considered a major surgery, as it involves the removal and artificial replacement of a diseased cervical disc in your spine. Learn more about this surgical procedure from New York Spine Institute.
What Is Cervical Disc Replacement?
Your cervical spine contains seven cervical vertebrae stacked on each other to form the structure of your neck. Between each vertebra are cervical discs — or cushions to absorb shock and allow free movement.
If the space between your cervical vertebrae and discs narrows, this can put pressure on the spinal cord and nerves that run through a tunnel in the spine — the spinal canal. Back and neck pain, numbness, or weakness can occur, often needing cervical disc replacement as the cure.
Cervical disc replacement removes the diseased cervical disc that is inflamed or causing pressure. The affected disc is then replaced with an artificial disc to relieve stress on the other vertebrae and encourage the spine's natural movement.
How Long Does Cervical Disc Replacement Take?
Because this procedure involves working around delicate parts like your spinal cord and its nerves, cervical disc replacement surgery can take a few hours to complete. You will receive IV medications to make you relaxed and general anesthesia to help you fall asleep through the whole surgery.
What Is the Recovery Time for Cervical Disc Replacement Surgery?
Initially, most patients can return to their regular routine — driving and light activities — within a week of surgery. However, a full recovery — where vigorous activities can resume — can take around six to 12 weeks for proper healing. In rare cases with severe prior nerve compression, a patient could need one to two years to recover fully.
How to Improve Recovery From Cervical Disc Replacement
To improve your chances of a quicker recovery, New York Spine Institute can perform cervical disc replacement as a minimally invasive procedure. With a minimally invasive procedure, only a small incision is needed for a surgeon to access and replace the affected cervical disc. A smaller incision means a smaller scar and an overall shorter recovery period — often allowing you to return to the comfort of your home the same day of your surgery.
Contact New York Spine Institute for Information on Cervical Disc Replacement
The spine surgeons at New York Spine Institute are committed to restoring your quality of life. If you are experiencing neck pain, contact our team today to see if cervical disc replacement could be the right solution for you.