A metastatic spine tumor is an abnormal growth of tissue that appears in the spine or the spinal cord. These can occur when cancer from another part of the body metastasizes or spreads to the spinal cord. For this reason, metastatic spine tumors are also known as secondary spinal tumors. Primary tumors begin on the spinal cord.
Types of Metastatic Spinal Tumors
There are several types of metastatic spine tumors, typically identified by where they're located on the spine. The types of tumors are:
Extradural: Most metastatic spine tumors are extradural — located within the bone of the spinal cord.
Intradural-extramedullary: These tumors are found within the thin membrane that covers the spinal cord (dura) but not within the spinal cord itself.
Intramedullary: These are rare tumors in the spinal cord, mostly occurring in the neck region.
Tumors can be located in the following spinal regions:
Cervical: Neck.
Thoracic: Upper to middle back.
Lumbar: Lower back.
Sacrum Bottom of the spine.
What Causes a Metastatic Spine Tumor?
Metastatic spine tumors grow when uncontrollable cancer cells spread through the bloodstream from other parts of the body. The spine is one of the most common targets for tumors that originate in the breast, lung and gastrointestinal tract. Lymphoma, melanoma, prostate and kidney cancer cases have also metastasized to the spine.
Researchers have not determined how to prevent metastatic spine tumors. These tumors differ in every case — sometimes they metastasize and sometimes they don't. If you have cancer or have had a history of cancer, be sure to watch for the following symptoms:
Back or neck pain that grows worse at night
Difficulty with balance and walking
Decreased sensation of heat or cold
Numbness, tingling or weakness in the chest, arms and legs
Frequent incontinence
How Is a Metastatic Spine Tumor Treated?
There are a few options for treatment determined by the size and location of the tumor. Sometimes a combination of therapies can work to eliminate cancer. Treatments can include chemotherapy, radiation therapy or tumor and mass resection. Your doctor will monitor the tumor closely throughout the entire process to ensure it's treated effectively.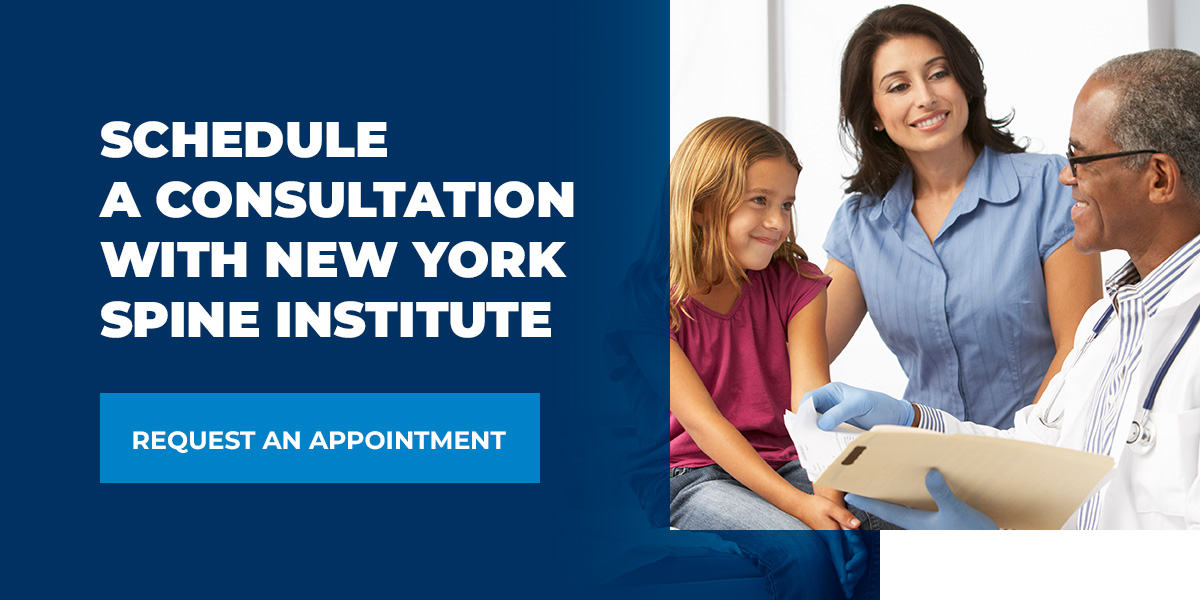 Schedule a Consultation with New York Spine Institute
Our spine surgeons at New York Spine Institute are committed to restoring your quality of life. Whatever the procedure, we'll walk you through each step in the process so you know what to expect. To find out more about what we can do for you, contact us today.